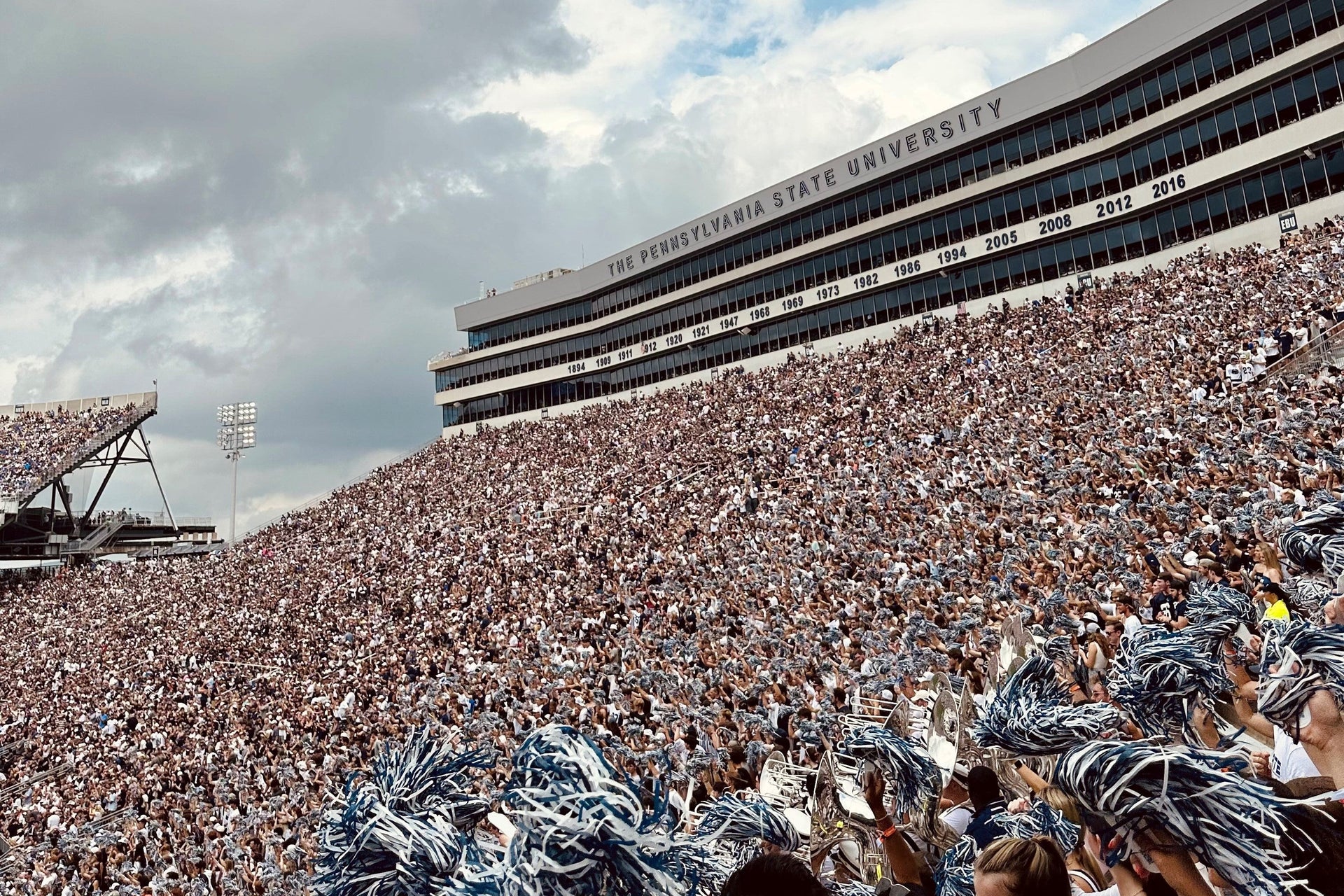 Doing the Expected
How about that little controversy last week when Penn State didn't do the expected? With a first down and less than 90 seconds to go, Penn State was expected to take a knee and run out the remaining clock. They didn't. 
I didn't write about the last second touchdown last weekend because it didn't cross my radar as anything worth writing about. I didn't guess it'd be a thing, but here we are. Twice I saw fans who celebrated that touchdown described as "degenerates." 
Personally, I was happy for Beau Pribula, a York native who earned the first touchdown of his career in front of a huge Beaver Stadium crowd. They could have kneeled out the downs because they were already winning, but they weren't up by a million points. No headline the next day would sensationally claim "Penn State Trounced West Virginia" with a score of 38-15. The score was not run-up, WVU was not embarrassed. 
I don't think it's a matter of sportsmanship at all, and really, is there anyone more of a stickler about sportsmanship than me? A team should play to the final seconds. A backup QB gained valuable game-situation experience. There's nothing degenerate about applauding that.
Franklin said that he believes his responsibility as a coach is to get his second-string players into the game and that they deserve the right to compete. If you leave the first string in, then you change how you play, but the number two guys get limited reps and they should have a chance to compete. 
I agree. And I also wonder, if gambling on the game wasn't a thing, would we even be talking about this? And dare I say, if we weren't Penn State, would we even be talking about this?
I like seeing what Pribula has to offer. Trace McSorley is one of my all-time favorite Penn State players, and I'm interested to see if the comparison holds true. So far, it appears as if we have depth, something we've struggled with in the past. Of course, we can never really tell how good we are until we get into BigTen play, but so far I see lots to look forward to.
Delaware may have been a tune-up game for us, but it sure was fun to watch. An efficient win with little drop-off between starters and backups. One gap that led to a TD run. A few too many penalties. Not a perfect game but one that solidly met the standards. 
As Jack Ham said at the close of his radio broadcast: "They were expected to win, and they've done the expected." 
We are off to a 2-0 start and up a spot in the rankings. Let's keep this momentum roaring in Champaign next week for our conference opener. Go State! Beat the Fighting Illini!