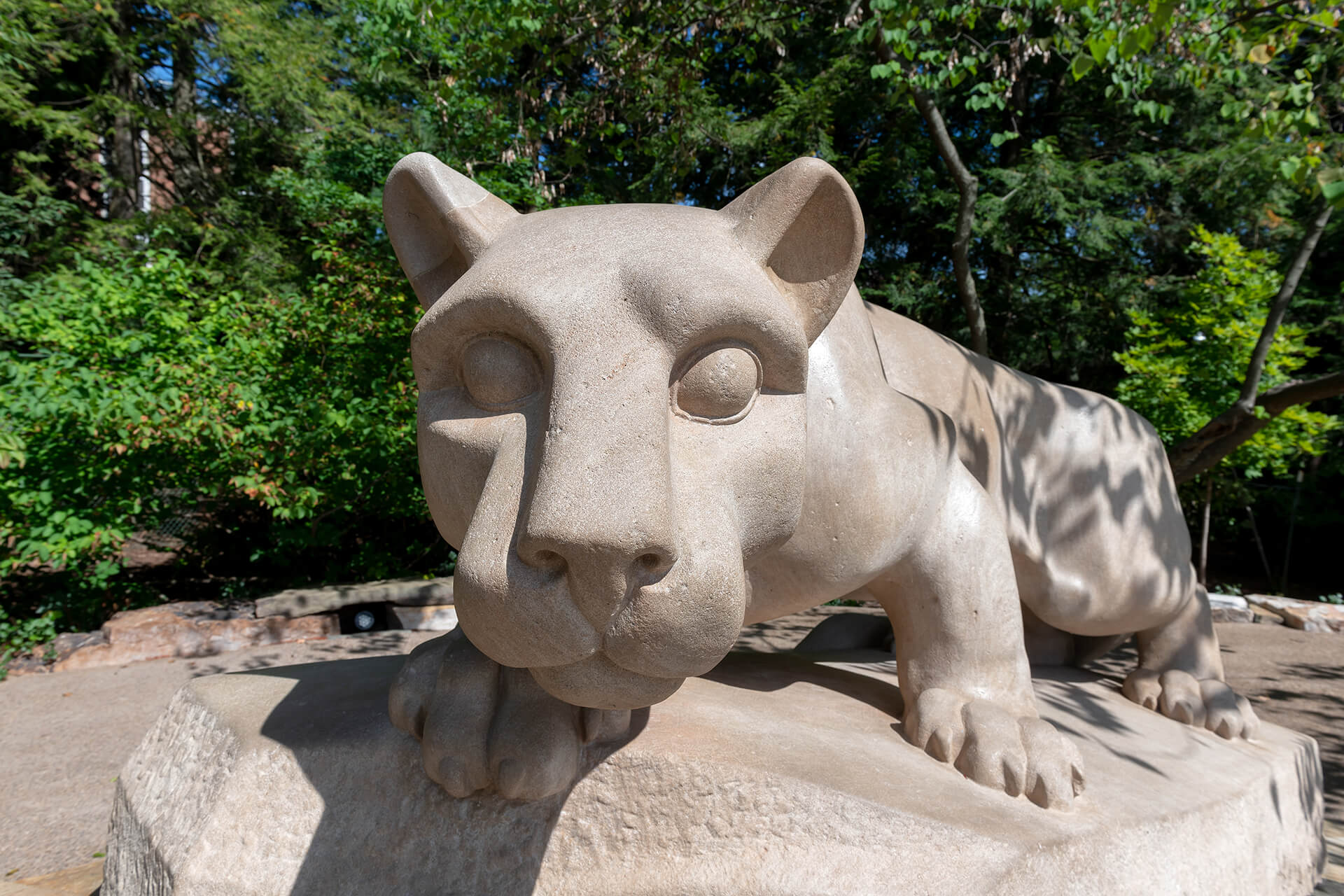 Four reasons the Penn State Nittany Lions will upset the Ohio State Buckeyes in the Horseshoe
Penn State has been a solid football program, but they have run into Ohio State and failed to get over that hump for far too long. We all remember the fantastic win in 2016, but James Franklin is now 1-8 against the Buckeyes, and he has never won a game at Ohio State. If Penn State is going to beat Ohio State, this weekend may be the be 1st chance this team has. Here is why.
1. Penn State has a quarterback to compete with Ohio State
Most years, when the Nittany Lions take on the Buckeyes, it is a highly regarded NFL prospect for Ohio State taking on a questionable Penn State quarterback. The Buckeyes have rolled out Dwayne Haskins, Justin Fields, and C.J. Stroud, all three quarterbacks who went in the first round of the NFL draft. The Nittany Lions' response has been Sean Clifford and Trace McSorley, fifth and sixth-round picks, respectively.
This year, things are different. You can debate who has been better this year, but Drew Allar is younger than Kyle McCord and has more NFL hype than him, as well. McCord has played well, but he is an unproven junior fighting to win his job this summer. Allar is one of the highest-regarded quarterback prospects Penn State has had in some time. Even if the quarterback matchup is close, it is much closer than in recent years, when PSU was always shorthanded. This year, they can match up at the most critical positions.
2. Ohio State is coming into the game with injuries
The Buckeyes are not the most healthy team walking into this game. They played against Purdue without TreVeyon Henderson and Miyan Williams, their top two rushers. Then, they lost their third running back, Chip Trayanum in the Purdue game. That is not all. The Buckeyes also went into the game without Emeka Egbuka, one of the top wide receivers in the nation. Reports are that he sat to be ready for this game, but that is unconfirmed, and there will be shuffling nonetheless.
On the defensive side, start cornerback Denzel Burke also left the Purdue game with an injury, and his status for Saturday is not known. Overall, the Nittany Lions walk into this game more healthy. Even if the Buckeyes get some of these names back, the continuity is not there. The timing is suitable for an upset.
3. Penn State will have LT Olumuyiwa Fashanu healthy
Olu Fashanu is one of the best tackles in the nation, and with the importance of line play, you can argue he is one of the most valuable players. Unsurprisingly, he started for the Nittany Lions last year against Ohio State, and the game was tight, with Penn State hanging early. Then, Fashanu went down, and the Buckeyes started to find control of the game. This year, he is fully healthy. We cannot predict he will make it through the game, but it is combined with the Buckeyes' questionable health to show that Penn State is the healthier team, and Penn State also has star power at key positions they have not had in recent years.
4. Penn State has the best defense in college football
As we stand right now, Penn State has the best defense in the country. Daequan Hardy, Abdul Carter, Curtis Jacobs, Jayden Reed, and Dom DeLuca have much to do with that. However, this PSU defense wins with their defensive front.
Coziah Izzard, Zuriah Fisher, Chop Robinson, and Adisa Isaac all have over 2.5 sacks, and Isaac is coming off of one of the best games of his career against UMass. Ohio State is known for star offensive line talent, but after three of their linemen were drafted last year, one in the top ten, they are building this unit up. It is talented; we are not saying otherwise, but Penn State may have an advantage in the trenches they have not had in recent years.
When you look at Fashanu on the other side, they can hang in the trenches on both sides of the ball. They are healthier, they have the quarterback, and they can win where it matters. James Franklin has to have the Penn State Nittany Lions ready to pull off the upset of the Ohio State Buckeyes because he may not have a better chance.