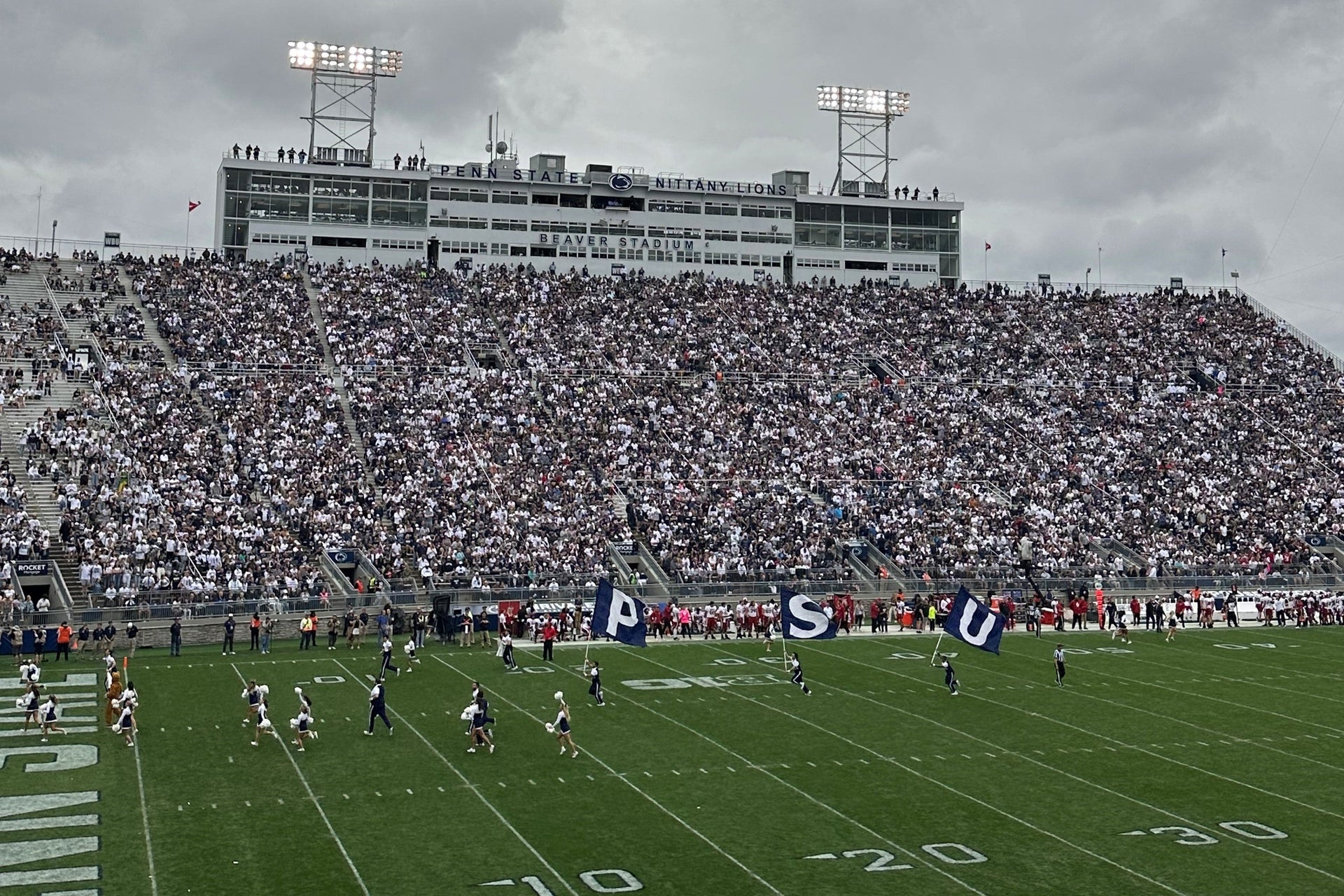 We Won. The End.
Ha ha, just kidding. I've got to say something about the win over the Hoosiers, but everybody's mad about it being such a clunker and you know how I feel about the complaining. 
The offense was not great. Allar threw a potentially game-costing interception. The running backs lack explosiveness. The defense was not good: not one, but two blown coverages for touchdowns. Ouch. On special teams, Daequan Hardy, had his third punt return TD of the year called back for a block-in-the-back penalty. 
There's a lot more I could say here but I'll refrain. I never feel like it's a good look to complain about a win. As if it's not good enough to win, we have to win in a specific way.
There's not a whole lot to be excited about other than as Franklin said, "we got the dub."
But, there is A LITTLE to be excited about. 
Here's something: Drew Allar threw 311 passes before he threw his first interception. He holds the NCAA record for completions without an interception. (At least they think so because they forgot to keep track beyond freshman seasons or some such NCAA nonsense). He then responded by throwing a highlight-worthy, play-of-the-game, 57 yard pass to KeAndre Lambert-Smith who toed the line all the way into the endzone.
Katron Allen had 18 carries for 81 yards, at times dragging defenders with him to pick up a few extra yards. Nick Singleton stretched into the endzone for a score and had five catches besides. And of course, that beauty of a catch by KeAndre. Tight ends Khalil Dinkins and Theo Johnson both reeled in touchdown receptions. 
Jaylen Reed snagged an interception to set up a Nittany Lion field goal right before halftime. Dani Dennis-Sutton put the finishing touches on the game when he strip-sacked Indiana's quarterback and chased the ball through the back of the end zone for a safety. 
Alex Felkins booted one from 50 yards to give Penn State its first lead of the game. Singleton returned a kickoff 50 yards. KJ Winston recovered a muffed punt.
And, of course, Penn State remains undefeated all-time against Indiana at Beaver Stadium. 
It wasn't a pretty win, and this is a trend for us now, the hangover performance after a big loss. It's a game we have lost in the past, but won this time. We saw some sparks and the final score was in our favor. We could ask for more. Or, we could be satisfied to add another tally to the W column. It's all about perspective.
Next week, we'll see what Maryland has for us and we'll hope PSU brings a lot more to the field than we did this weekend. Go State! Beat the Terrapins!