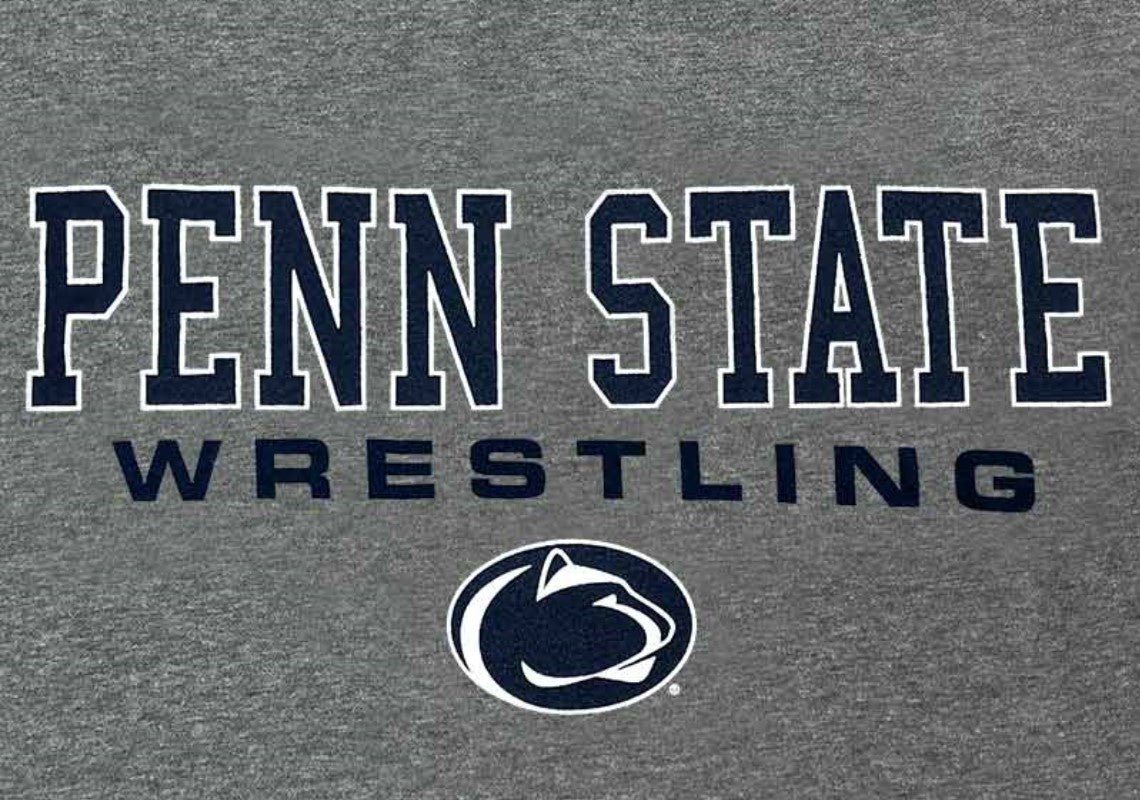 March Matness: Penn State's Rise to the Top and More Dramatic Finishes
Every year the college wrestling NCAAs falls on the same weekend as the opening games of the NCAA men's basketball tournament. The ESPN ticker flashes telling us another top-seed team has fallen. It's a tournament of upsets and underdog wins. But, this year's NCAA wrestling tournament might've topped basketball for breaking news content… just to name a few:
125: Long-time undefeated, 3x NCAA Champion, No. 1 Spencer Lee PINNED in the semifinal match with No. 4 Matt Ramos, then medically forfeited out of the remainder of the tournament
133: Hometown kid No. 2 Dayton Fix searching for his first long-awaited NCAA title upset in the semifinal by No. 3 Vito Arujau
165: No. 1 David Carr hoping for another first-place finish after dropping to third last year stopped by No. 2 Keegan O'Toole in finals (defeated O'Toole in last 2 matchups just this month)
Amidst the twists and turns of the tournament, Penn State rose strong and steady to the top of the pack and crowned two individual winners. Carter Starocci won his third straight NCAA title in thrilling fashion with a pin in the finals. Right afterward, Aaron Brooks also won his third straight title with a lopsided 7-2 victory. As a team, Penn State validated all the predictions and pulled away with a team score of 137.5, 55 points ahead of second place, Iowa. This is the largest margin of victory at NCAAs in Penn State school history and the fifth-largest in NCAA history.
This is Penn State's 11th title and 10th under coach Cael Sanderson. People call it the "Cael Dynasty," but he doesn't see it that way. In a post-tournament interview, he praised his staff and his student-athletes for the work, dedication, and perspective they each bring to the Penn State wrestling room.
"We're not in this to win championships. I mean, we want to win, everyone wants to win. You just have to have something bigger in mind," Sanderson said.
That being said, a few of his athletes did fall a bit short of their intended goals for the tournament. Freshman Alex Facundo went 0-2 and ended his tournament run on day one at 165. Returning NCAA champion Max Dean lost in his second match of the tournament to the same opponent he lost to in the Big Ten championship, Nebraska's Silas Allred. He fought his way through wrestle backs to seventh place, but it wasn't the career finish he was hoping for.
Beau Bartlett and Shane Van Ness probably ended their tournament runs a tad earlier than they had hoped but both had really impressive runs. Both just missed a ticket to the finals with losses in the semis and finished third. This is an improvement from last year for Bartlett. Not to mention, Van Ness battled back from 6-point deficits in two of his first three matches and Barlett had a thrilling upset win over No. 3 Cole Matthews in the semis. They also played a big role in the team's runaway finish.
And then, the runner-ups. These ones hurt the most. Levi Haines, Greg Kerkvliet, and yes, as much as it hurts to say, RBY all lost in Saturday night's finals matches. Haines battled Austin O'Connor (wrestling in his 6th year at North Carolina) in the finals and he was a brick wall Haines couldn't punch through. Also, for emphasis, sixth-year senior versus true freshman, just saying, that one was tough. Kerkvliet found himself in the same spot as last year facing Mason Parris in his final match, but this time it was for the crown and Parris looked like a new wrestler this season. It's a step up from his fourth-place finish last year. Lastly, RBY was heading steadily towards his third straight NCAA title, then No. 3 Vito Arujau of Cornell took a page out of his playbook and shocked him with a speed he's never experienced before.
To end the night, and rightfully so, Yianni ​​Diakomihalis became a four-time NCAA champion for Cornell. He is only the fifth collegiate wrestler to ever accomplish this feat. While incredibly entertaining with lots of viral video clips, this year's tournament brought pure joy and absolute heartbreak to athletes we all know and love. We thank them for their contributions to the world of wrestling and applaud their journeys as collegiate athletes.
"It's just a game, probably one of my favorite games, but it's just a game," Sanderson said. "Whether you win or lose isn't that big of a deal. It's who you are and what you stand for. It's pretty simple."