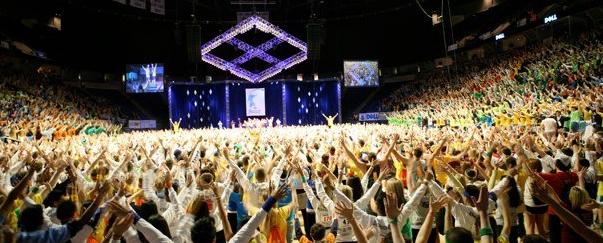 46 Hours of Dancing- Are YOU THON Ready?
Only two days to go until 708 brave Penn Staters dance for 46 hours straight; no sitting, no sleeping, no kidding. THON is literally right around the corner. Looking for last minute gift ideas for the dancer and/or THONer in your life? We have the perfect gear for you. You're probably thinking that it can't get much better…it does! Lions Pride is still running its "4 Weeks for 4 Diamonds" promotion meaning that 20% of your sale will go directly to the Four Diamonds Fund and Penn State Dance Marathon. Here are Lions Pride's picks for THON weekend. Shop away and THON-ON FTK!
Bright anything! Looking for colorful Penn State gear? Your search ends here.
DRINK LOTS OF WATER! I am not trying to sound like a mother, but staying hydrated will make all of the difference THON weekend. At Lions Pride we carry an impressive variety of water bottles and travel mugs to keep your THONer thirst-free Friday, Saturday, and Sunday. Our newest fold away bottle is not only affordable, it is also incredibly practical. The featherweight design and carabiner will easily allow a THON dancer to attach the hydration tool to the oh-so-popular fanny pack. It is also a great item for all committee members to carry.
In 48 hours, thousands of Penn State students will be busy preparing the Bryce Jordan Center for the biggest dance party of the year- THON! For any of your last minute Dance Marathon needs, shop at Lions Pride and 20% of your total sale will go directly to support the Four Diamonds Fund and THON. In the words of Joe Paterno, "When they say, 'We Are Penn State,' THIS is what they are talking about". GO STATE, BEAT CANCER!